In recent years, India has emerged as one of the world's largest and fastest-growing smartphone markets, attracting attention from major global phone manufacturers. Among the factors driving this trend is the Indian government's "Make in India" initiative, which aims to encourage domestic production and attract foreign investment to India's manufacturing sector.
Prime Minister Narendra Modi launched the "Make in India" campaign in 2014 to transform India into a global manufacturing hub. The initiative offers a range of incentives and benefits to companies that manufacture their products in India, including tax breaks, subsidies, and access to state-of-the-art infrastructure.
The Made in India Initiative's main goals:
To establish India as a hub for global design and production.
To improve India's position in the global Ease of Doing Business rankings.
To suggest ownership of intellectual property.
To strengthen India's manufacturing sector.
To inspire manufacturers and investors to build and invest in India.
To eliminate the burdensomeness of laws and regulations in the company bureaucracy.
Encouraging the establishment of new technologies and jobs at the frontiers of the country
To encourage both employers and employees to upgrade their skills.
To increase the government's transparency and accountability in its operations.
To increase India's industrial sector's global competitiveness.
To advertise the growth of skills.
Adopt updated regulations to encourage foreign direct investment
Many other measures were coordinated to guarantee this campaign's success.
To assist investors in obtaining permits and merging services, the Investor Facilitation Cell was also established in 2014.
One of the key areas where "Make in India" has had a significant impact is the smartphone industry. With over 1.3 billion people and a rapidly growing middle class, India is now the world's second-largest smartphone market after China. This has attracted the attention of major phone manufacturers, many of whom are currently setting up production facilities in India to take advantage of the country's booming market.
One of the biggest beneficiaries of the "Make in India" initiative has been Chinese smartphone maker Xiaomi. The company has invested heavily in manufacturing facilities in India and now produces most of its phones locally. In 2020, Xiaomi announced that it had grown to over 100 million smartphones in India since the launch of "Make in India" in 2014.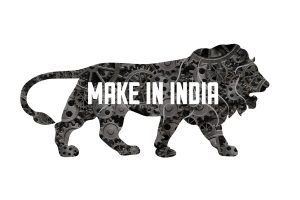 Other global phone makers have followed Xiaomi's lead and established production facilities in India. Samsung, the world's largest smartphone manufacturer, has been manufacturing phones in India since 2007 and now produces more than 90% of its phones in the country. Apple has also started manufacturing iPhones in India, with plans to increase its production capacity in the coming years.
One of the main reasons why phone makers are attracted to India is the country's large and rapidly growing consumer base. With more than 1.3 billion people, India offers a vast potential market for smartphone makers. Additionally, the country's rapidly expanding middle class is becoming increasingly tech-savvy and eager to own the latest smartphones.
The "Make in India" initiative has also helped to make India a more attractive destination for foreign investment. By offering incentives and benefits to companies that choose to manufacture in India, the government has made it easier and more profitable for global companies to set up production facilities in the country.
Overall, the success of the "Make in India" campaign in the smartphone industry is a testament to the potential of India's manufacturing sector. With a large and growing consumer base, a skilled workforce, and government support for foreign investment, India is poised to become a significant player in the global smartphone market in the coming years.