India celebrates festivals almost all year round. Therefore being festival ready with fashion has always been important for adults. The kids are also not left behind. Kids' fashion in festivals is an equally important subject in the fashion industry nowadays. You will always wish to dress your kid beautifully at festivals as a parent. You can go for an ethnic look for the kids or opt for a designer dress. There are different kids wear sale available in the fashion market.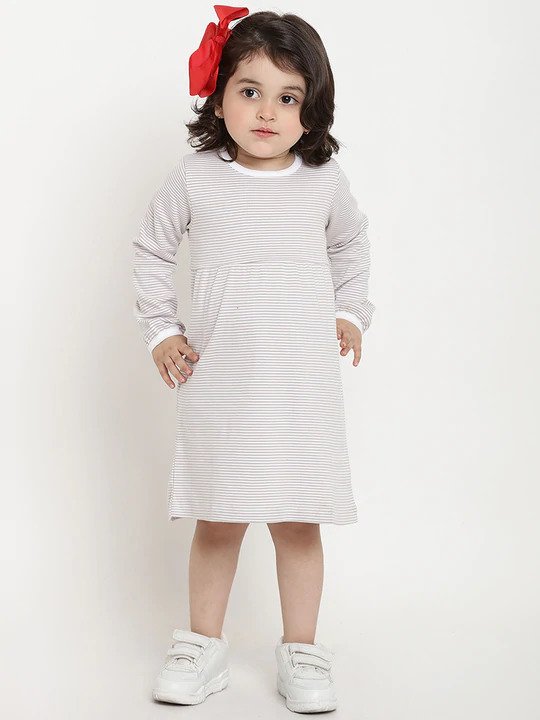 Fashionable look and ideas for Kids
Shopping for the kid at present can be a mind-boggling task. The parents sometimes get confused about what would suit their kids the best. Therefore following are some ideas to deck up your little one to steal the show.
Traditionally Classy: Creating a classy look for your kid would be amazing. For traditional festivals, go for colourful lehengas for your little daughter. Pair the lehenga with cholis with modern cuts and a unique neckline, such as a cold shoulder. You can also opt for lehengas choli with layering designs and sequin embroidered. The little boys should also have a classy look. A jacket with a mandarin collar and a kurta pajama can make your prince rock. Jodhpuri style kurta, silk sherwani, and dhoti for your little son are other dressing options.
Fusion: Try fusion dressing ideas if you want your kid to stand unique in the group. A printed dhoti pairing with a sleeveless kurta or an embroidered cape over a sleeveless dress can look beautiful on your daughter. You can also make them wear a singlet top paired with palazzo, sharara, or harem. You can pair a jacket or kurta with a dhoti for the little guys. Go for uncommon shades and fabric for a change. But you should make sure that the material you choose should be comfortable.
 Accessories: Make every festive outfit more fun-filled will accessories. A parent should try to accessorize their kid's outfits with every detail. Little girls can add peripherals in numerous combinations as per the occasion. For the little guys, they can jazz up their outfits with matching footwear, watches, sunglasses, or even traditional headgear.
Colors: Vibrant colors are best matched for kids. Therefore let your kid have colorful memories of every festival in their colorful suits. Match their clothes with vibrant and cheerful shades tastefully. Monochromatic suits for kids on some occasions might look classy, but pop-out stylish outfits are most suitable for them. Prints of yellow animals look bright and beautiful in kids' clothes.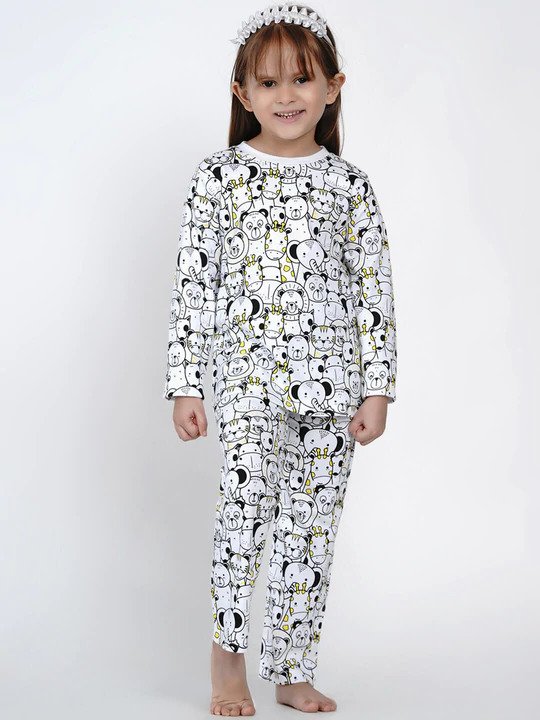 Trying different do-it-yourself ideas in dressing kids is also famous in fashion nowadays. Along with all the above thoughts and suggestions, the most important aspect of dressing up a kid is comfort. If your child is not comfortable in whatever they are wearing, the style is incomplete. The kids should be able to express themselves in their attire. Also, a parent should ask their kid if they have any wishes regarding dressing. Taking their decision n account would grow proper dressing sense in them and make them feel confident.
Dos and Don'ts
Parents should always try to think out of the box while dressing up their kids. This idea helps the kids to have creative thinking as well. Also, adapt ongoing fashion trends for kids too. Otherwise, your kid might feel aloof from the group. Therefore browse, explore and shop for kid's clothes accordingly. Kids get many birthday party invitations along with scheduled festivals and get together. Therefore try to keep the dress you select comfortable so that they can carry it for a long time.
Do not over-accessorize your child, making your child look clumsy. The child should retain their innocence even through styling. Therefore avoid junk jewelry for your baby girl. A parent should avoid rainbow jumps. Experiments are welcome but do not overdo them.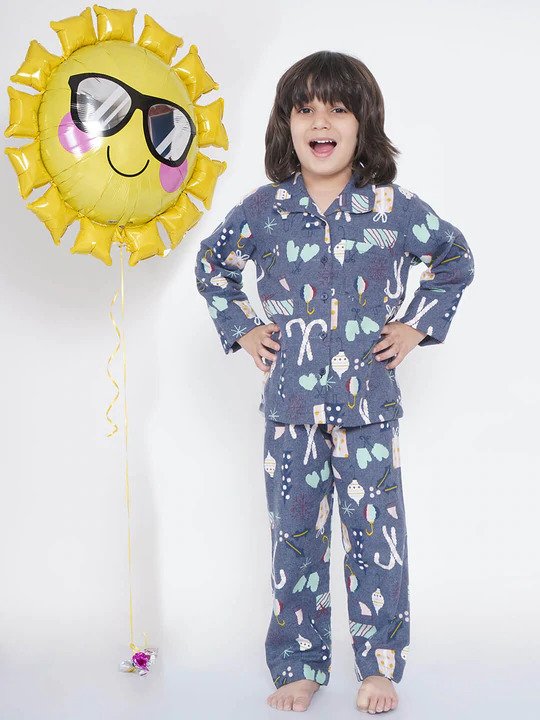 Conclusion Kids look beautiful in every aspect. Trendy clothes give them a different edge. Themed clothes for daily wear always cheer them up and help in positive thinking. Christmas night suit can give them a festive vibe every night for a good night's sleep. It could make them ready for a fresh start the next day.